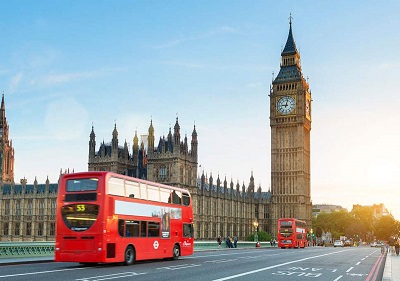 The country with the aroma of its history all over, the United Kingdom is one of the most beautiful countries in the world, without a doubt, the UK is also world's fastest growing economy. Even today, United Kingdom remains one of the world's most appealing destinations for immigrants from the GCC countries.
The beautiful country is a fraternity of different cultures, a spectrum of ethnicity. An epitome of everything good in the world and definitely an ideal place for immigrants to study, work or reside in – for all the benefits the country provides on the basis of business, safety, environment and education.
The requirements for visa application largely depends on the type of visa you are applying for. The United Kingdom offers various immigration programs under multi-tier system which includes:
Work and business visa: This type of visa is covered by stricter rules. The UK offers this visa to high-end professionals from other countries who'd like to work and live in the country either for longer or shorter periods.
Student visa: This is a visa that is issued to international students who'd like to study in the UK. Under this category are tier 4 student visa for children, tier 4 general student visa, and short-term student visa. 
Family visa: This type of visa is issued to people who intend to visit their family members already in the UK. The validity of this visa can go beyond six months. This visa is also available to parents, children, proposed civil partner, fiancé, partner, or spouse.

 

Transit visa: This is the type of visa issued to foreigners who are not nationals of Switzerland and EEA countries who intend to move to another country through the UK. The maximum duration of this visa is 10 years.
Visitor visa: Since the UK is a very well-known tourism destination, the country offers the UK Visitor Visas for those who want to enter the country for tourism visits, short stays, and other similar purposes. It's rare for the authorities to grant a visitor visa that extends longer than six months.
To see if you qualify, request for a FREE assessment with one of our immigration consultants today!