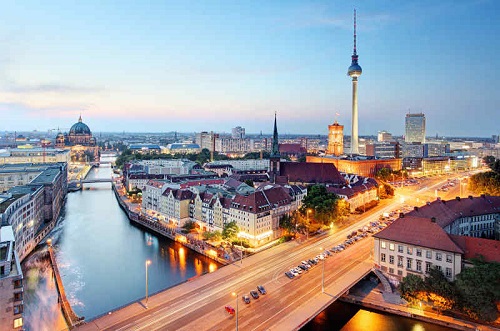 Germany is the major economic and political power of the European continent and a historic leader in many theoretical and technical fields. Germany has a social market economy with an extremely knowledgeable labor force, a large capital stock, a reduced level of corruption, and a high level of development. It has the biggest and most highly effective nationwide economic climate in Europe.
Germany wholeheartedly encourages highly educated & skilled professionals.  A special visa is offered by Germany – called Skilled Job Seekers Visa to attract top talent.
JOB SEEKER VISA
The foreign nationals are accepted in the general employment category based on the economic needs of the Federal Republic of Germany. You can put your efforts to explore for a suitable employment for a period of 6 months. The applicant has to meet the two basic conditions which include vocational qualification and a concrete offer of a contract of employment.
With this visa you are allowed to live and work in Germany till the duration of your employment contract. Qualifying for the visa depends on you receiving an offer of employment from a German business. The applicant will also need to meet skills requirements.
Eligibility for obtaining the Job Seeker Visa is given below:
A minimum academic qualification studied for a minimum of 15 years
A minimum of 3 years of work experience
Valid passport
Evidence for staying in Germany
Financial capability to stay in Germany
Access to medical and health insurance
RESIDENCE PERMIT
Permanent residence permit means that the foreign national can stay in Germany, as long as they want to, can leave and return to the country whenever they want to. However, a permanent residence permit does not mean that you get a German citizenship.
To see if you qualify, request for a FREE assessment with one of our immigration consultants today!